Final thoughts on Arafat
Why is this guy pissed off? Is he outraged because a fraudulent, murderous thug who claimed to represent his interests has actually robbed his people blind for decades, and kept them in a state of hopeless squalor and abject desperation? Could he be pissed off because said thug's stupid wife will continue ripping off his people to the tune of $22 million a year (and that's just what we know about) for decades to come?
No, silly! He's pissed off at America and the Jews! Everything is the Jews' fault, after all. Why would he spend even two seconds worrying about the kleptocrats who claim to lead him?
(Jesus Christ, pal, unclench already!)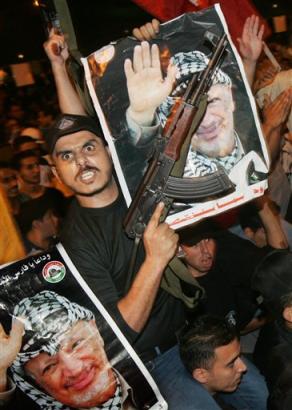 Now why is this woman crying? Is she in mourning because her beloved husband, whom she adored beyond measure and doted on incessantly, has finally shaken off this mortal coil? Or is she upset because a fraudulent murderous thug whom she's barely seen in years croaked before he was able to tell her where all the treasure was buried? Your call.
About this picture... well... I guess nothing more really needs to be said.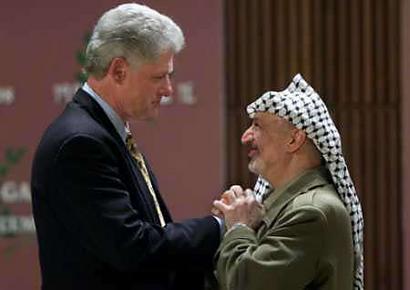 And one more thing. From time to time, I make remarks on this site that are not especially flattering towards former president Jimmy Carter. Each time I do so, I am barraged with hateful e-mails, telling me I should be ashamed for daring to criticize this great humanitarian. Well, given Carter's gushing remarks in which he referred to Arafat as a "powerful human symbol," do me a favor. The next time you want to send me e-mails talking about what a great, peace-loving humanitarian Carter is? Just don't. Please.