A less offensive cartoon
Ho, ho, ho, Merry Fitzmas! In the spirit of the holiday, I've decided to reach out and post a less offensive cartoon than the one I did earlier. I know that cartoons by this guy are not offensive, because I've posted them frequently in the past and I've never once been told to go to hell.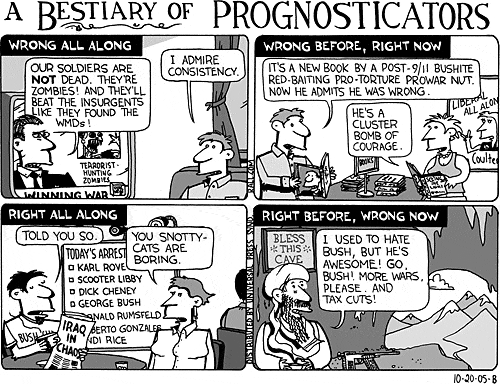 Yes, I know that last panel appears to suggest that bin Laden and the Bushies share "common cause," but (*chuckle*) that's just ol' Ted!