Chilling effect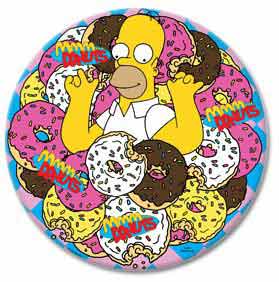 Now it's personal. According to this fine news source, the Danish cartoon controversy has led to the cancellation of an upcoming "Simpsons" episode.


In the cancelled episode, entitled 'Don't Have A Pig, Man', Mohammed was to have appeared to Homer in a dream, converting him to Islam with a promise of 770 donuts in the afterlife.

Groening said that the decision to produce the episode starring Mohammed was not taken lightly. "We suspected there would be an adverse reaction if we drew the Prophet," he said. "But we had no choice. He's the only celebrity guest we haven't used before."

Heh.
(Hat tip: Scott)