Probing the free market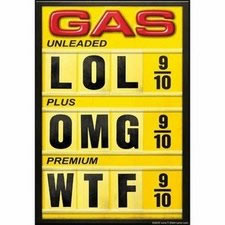 Caving to political pressure (in part) from fellow Republicans, Bush has ordered an investigation into... well, the law of supply and demand.
Once again I find myself asking the question: Why is it that we've elected a Republican government, exactly?
I'd expect this kind of empty, posturing theater from Chuck Schumer, of course, but the GOP? I guess it's not that surprising, actually. I've been saying for some time now that the Republican Party is no longer a conservative party, but a populist one. Granted, it's been a fairly successful formula up to this point, but at what cost? The party's fortunes may have prospered, but what about the ideas behind it? And without those ideas, what's the benefit in Republicans winning elections?
If, on the other hand, the government feels that the political pressure is irresistible and that it has to do something, then this strikes me as much more likely to have a meaningful impact on gas prices, but with limited interference in the market.


Crude oil and gasoline futures fell Tuesday after President Bush gave the Environmental Protection Agency the authority to relax regional clean-fuel standards to attract more imports of gasoline to the United States and to make it easier for supplies to be moved from one state to another.