I'm a genius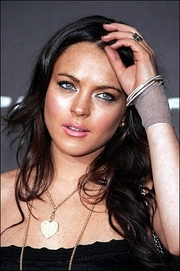 When I heard that Lindsay Lohan was entering rehab, my first thought was "I just hope Lindsay can finally get the help she needs."
Ha ha, just kidding. My first thought was that Britney Spears and Paris Hilton could check in with her. You know it's only a matter of time before they all end up there anyway, and they'd probably have more fun if they just did it together.
And then I start thinking that it could be a new reality show! Wouldn't that be great? Maybe they could even throw in Nicole Richie and work it into the "Simple Life" franchise -- "Simple Life: Rehab." Or it could be more Survivor-like, where each week they'd get to vote for who gets to be discharged. Can you imagine what the tribal council would like on that one? Paula Abdul could pull dual duty as both contestant and judge. The possibilities are endless. Okay, I published it here first, so if this TV show actually gets filmed I want my cut.