Oh for God's sake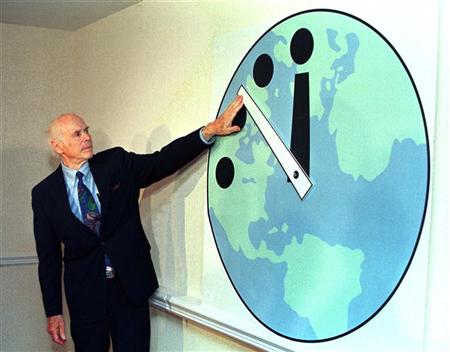 Don't tell me those dimwads are still effin' around with that stupid pretend "clock." I thought this meaningless exercise of pure nonsense went out of style with bomb shelters and Burma Shave signs. Guess not.


The keepers of the "Doomsday Clock" plan to move its hands forward next Wednesday to reflect what they call worsening nuclear and climate threats to the world."

Whatever. Somebody hit the snooze button so we don't have to hear from these clowns for another ten years.