Thanks, Michael!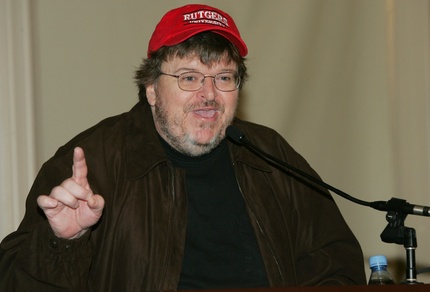 I've long believed that Michael Moore may very well be more valuable to the right than to the left. In this vein, Moore's recent publicity stunt for his movie "Sicko," which involved transporting sick 9/11 first responders to Cuba for treatment, seems to have provoked a long overdue dialog.
As a result, the New York Times (which is certainly no friend to the American health care or drug industries) throws some cold water on the hard left's most cherished articles of faith -- the deluded belief in a utopian Cuban health care system.


"Actually there are three systems," Dr. Cordova said, because Cuba has two: one is for party officials and foreigners like those Mr. Moore brought to Havana. "It is as good as this one here, with all the resources, the best doctors, the best medicines, and nobody pays a cent," he said.

But for the 11 million ordinary Cubans, hospitals are often ill equipped and patients "have to bring their own food, soap, sheets -- they have to bring everything." And up to 20,000 Cuban doctors may be working in Venezuela, creating a shortage in Cuba. . . .

Until he had to have emergency surgery last year, Fidel Castro -- who turned 80 this year -- was considered a model of vibrant long life in Cuba. But it was only last week that he acknowledged in an open letter that his initial surgery by Cuban doctors had been botched. He did not confirm, however, that a specialist had been flown in from Spain last December to help set things right.

Hey, it's about time that someone said it. Someone in the mainstream media, that is.
Thank you for that, Michael. Without you, the New York Times would have had no impetus to run such a piece.
And thank you as well for your forthrightness as to what exactly your agenda really is regarding America's health system: the complete destruction of private health insurance in this country. If we'd accused you of wanting to do that, we'd have been dismissed as paranoid reactionaries. Thanks for being upfront about it and saving us the grief.