50 years ago today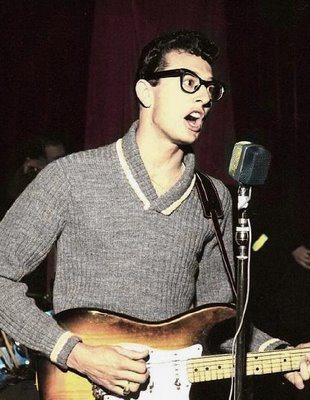 It's hard to believe, isn't it? Even after half a century, it's still tough to think about it, so badly did it suck. Needless to say, I'm a pretty big fan. It's hard to overestimate the impact Buddy Holly had on our culture in such a very short amount of time.
Here's an example of what I'm talking about. It's one of my favorite Buddy Holly references ever -- a great little song by Mac Davis called Texas in my Rearview Mirror. One thing I'll be doing to commemorate the occasion is reading the book Buddy Holly is Alive and Well on Ganymede (would that it were so, huh?)
And of course I'll be listening to Buddy himself. Man, just listen to this and try to imagine what it must have been like back in 1958, hearing it for the first time.
Here's to Buddy.