Our Lady of the Overpass
Some people are seeing the Virgin Mary in this thing.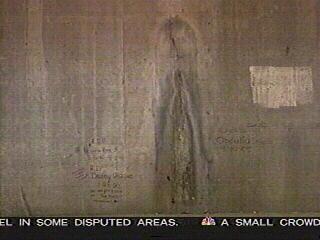 I guess maybe if you squint, and hold your head at just the right angle...
Nah, looks more like Munch's "Scream" to me. Ah hell, things like this are nothing more than a Rorshach test. People see in it what they want to. Andrew Sullivan would probably see an image of President Bush persecuting homosexuals.