"Night Stalker" update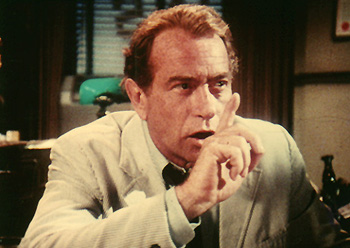 During a recent bout of blogger's blog (actually more like a one-man strike) I wrote a post about "Kolchak: The Night Stalker." It was apropos of nothing really, but it generated more discussion than I'd expected. That was when I first learned that a new "Night Stalker" television series was in the works, although few details were known.
Well a mere five minutes ago, I got an especially welcome e-mail from an ABC employee, informing me "The Night Stalker" is on ABC's 2005-2006 schedule, Thursday, 9:00PM - 10:00PM.
Wow, this is even more exciting than "Exorcist: Dominion."