In the ruins of her ice water mansions
...when the waves...and the seasons...bring out their... dead... wait, how does that thing go? This isn't really a propos of anything, but today is the 30th anniversary of the sinking of the Edmund Fitzgerald.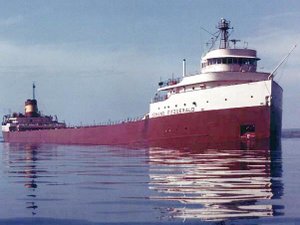 I know you've got to see Lake Superior in person to fully understand, but I've always been fascinated that a ship that freakin HUGE could sink... in a lake.
Oh well. Some of the underwater pictures of the wreckage give me the creeps. Like this one.