Jen's corner
By popular demand, CN presents more biting and insightful political punditry from Jennifer Aniston.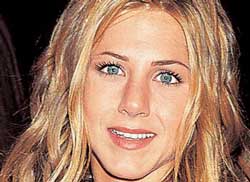 So how about those elections? (Democrats won some stuff, right?) Maybe now we can eliminate racism and inequality so we can be more like France.

And then there's the war in that country that didn't even have BMWs. Nice job, Mr. President... NOT!!