Happy 4th!!
After weeks and weeks of being subjected to endless matches of that euro-wuss game which shall not be named, we can finally get to a real sport! It's time for the annual hot dog eating contest as Coney Island.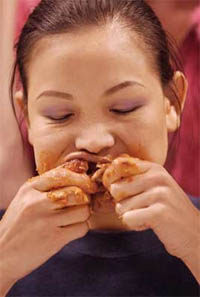 And this year you can bet on it.
It's a pretty low-key affair for me this year. Just beer, burgers, dogs and fish on the backyard grill with a few friends. So how's everyone else celebrating this year?