The gift that keeps on giving
I'll confess I've spent much of this year asking myself why the hell I voted for Bush in 2004 after having refused to vote for him in 2000. But suddenly, I remember! This is why: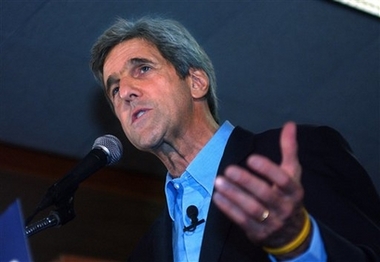 You gotta love this guy! Two years later, he's still helping Republicans at the polls. (And from the looks of it, he's still wearing that gay LiveStrong bracelet as well.)
According to Kerry, of course, it was all just a terrible, terrible misunderstanding -- or a Karl Rove plot -- or... something. What he meant to do was talk about how Bush was lazy and uneducated (even though Bush's grades at Yale were slightly better than Kerry's)... or something.
But anyway, the important thing is that he did not, I repeat, NOT disparage our noble troops in any way. I mean, how could anyone honestly believe that Kerry would malign U.S. troops during a time of war? I mean, where would they even get such an idea?