Brats on a motherf*cking plane!
So this 3-year-old girl's parents are pissed off at AirTran because they threw the brat off the plane, but I'll bet the other passengers applauded.


She was removed because "she was climbing under the seat and hitting the parents and wouldn't get in her seat" during boarding, AirTran spokeswoman Judy Graham-Weaver said.

AirTran officials say they were only following Federal Aviation Administration rules that children age 2 and above must have their own seat and be wearing a seatbelt upon takeoff.

"The flight was already delayed 15 minutes and in fairness to the other 112 passengers on the plane, the crew made an operational decision to remove the family," Graham-Weaver said.

The family flew home the next day, and the airline reimbursed them the cost of their tickets and offered them three free round-trip tickets to wherever they wanted, but the couple is
still
torqued off.
I think they should quit their whining (we see where the child gets it from.) They think AirTran's reaction was harsh? Don't they remember Paul Lynde?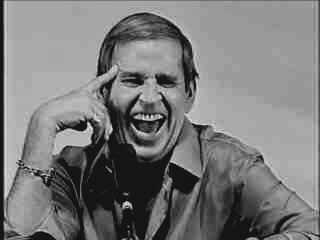 (If you don't remember the anecdote I'm referring to, click here and scroll about two-thirds of the way down.)