From the Inigo Montoya department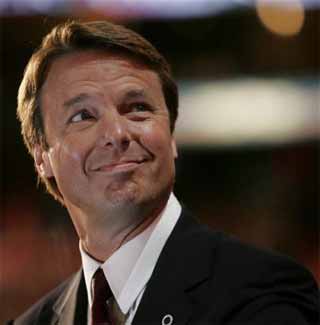 My former senator is asking us to "sacrifice".
I don't think the word means what he thinks it means. I'd always thought of "sacrifice" as a noble gesture, meaning the willful, voluntary forfeiture of something you hold dear for the sake of some greater good.
Edwards seems to have a different operative definition, from what I can tell. To him, "sacrifice" seems to mean "cash that you fork over under pain of imprisonment."
And then there's this (emphasis mine):
At every stop, Edwards said, he tells voters he'll ask them to sacrifice.
So what does this whole "ask" business mean, exactly? Well, if you're like me, you're used to the word having some sort of voluntary connotation. For Edwards, it means "We'll confiscate it from your paycheck before you even see it, and if you try to prevent us you go to jail."
I find this annoying. If you guys want to be a socialist, fine, but don't try to sanitize it by making it sound like volunteering for the Frakin' Peace Corps.)
(PS: John Edwards lives in a big-ass house. And he spends a bunch of money on his hair.)