The libertarian dilemma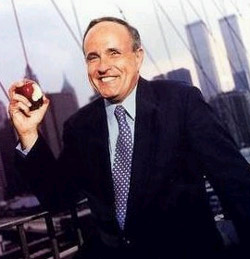 Help me out, folks. I got a question here.
I don't go out of my way to label myself, but I have, on occasion, used the term small-l libertarian to describe my views. Seems as apt as any, but this has provided folks like Jill, DBK and others endless opportunity to amuse themselves by pointing out perceived inconsistencies in my opinions. I appreciate their concern for my libertarian bona fides, but I do have to wonder what motivates it. I'm sure they've employed the l-word in conjunction with my name far more often than I have myself, but I'm too lazy to Google it.
I also suspect their interest in my ideological purity is a bit one-sided. If I were to embrace John Edwards, with his watered-down socialism and his denial of the right to bear arms, I doubt I'd get any grief at all from the self-appointed watchdogs of libertarian orthodoxy. I guess that for many lefties, libertarianism is all about wiretaps and Miranda rights, and not much else. Ah well.
Anyway, the latest thing to set off the arbiters of libertarian thought is my tilt toward Rudy Giuliani in the presidential election. Now just to be clear, I have never, and would never describe Rudy as a "libertarian" in any way, shape or form. Nonetheless, his unique blend fiscal conservatism and social liberalism makes him a more attractive candidate than any of the other serious players.
Yeah, there are things about Rudy that concern me. There are aspects of all the candidates that concern me. Most libertarians I know are accustomed to making tough, pragmatic choices as to which half-a-loaf they're going to cast their lot with.
So what's a small-l libertarian to do? All the Democrats, without exception, want to roll back the Bush tax cuts, so that puts them at an extreme disadvantage with me right off the bat. Furthermore, I think divided government is the best friend a libertarian can have in the real world. With Congress firmly in Democratic hands, I'm reluctant to send a Democrat to the White House unless I just have to. And on the Republican side, who else is there? Even uber-libertarian Ron Paul strikes me as hopelessly wrong on abortion and gay rights.
So tell me, what should I do? Is Rudy an unfit choice for a small-government, Goldwater-style conservative? Fine, it won't be the first time I'm wrong. But who's better? Seriously, if anyone out there can make a compelling case for one of the other top-tier candidates, I'd love to hear it. I'll do my best to be open-minded, and you might even convince me. But please be specific. Cop-out entries such as "Anybody-but-Rudy" will be disqualified. Help me out here. If you can explain why Hillary, Obama, Romney, Edwards or any of the others can stake a more convincing claim to my vote, then let me have it. I'm all ears.