This is cool!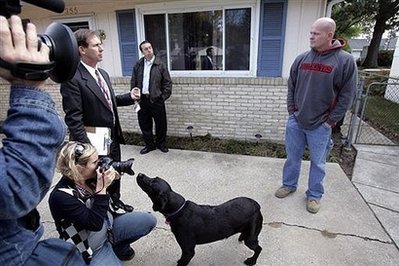 Hey look, Joe the (Fake) Plumber's dog looks a lot like my Zora.
That's cute, but we should not let it detract from the larger point, which is that Joe the Plumber is a terrible person because he asked Obama a question that wasn't "How come you're so awesome?" That means, of course, that we have to investigate his licensure, his legal woes, his income, and everything else we can find and publicize it so as to make an example of what happens when to one of those bitter, clingy folks when they get "uppity."
Meanwhile, Ace has a Spartacus moment.