From the sublime to the ridiculous
After watching the terrific season opener to "The Sopranos" last night, and seeing Tony Soprano get plugged by an angry Mr. Six, I allowed my wife to talk me into watching the season premier of that bigamy show, "Big Love."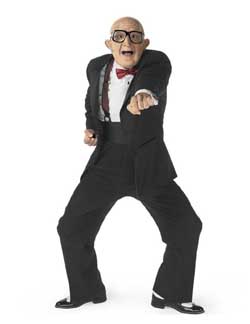 Sigh. I will say that Jeanne Tripplehorn just looks better and better with age, but that's about the only positive thing I can say about the experience. The entire show was too depressing to have any real entertainment value to me, I'm afraid.
I wonder whether Mormons will protest this show? I wonder whether they'll burn buildings and attack plastic Ronald McDonalds?
No, somehow I doubt it. I doubt there's anything safer than mocking Mormons, yet the show has already been praised for its "courage." Another Hollywood moment of greatness.
Anyway, I doubt I'll tune in again. But I think my wife owes me one. Say, does anyone know of a website that has tips for how to get your wife to watch "Battlestar Galactica?"